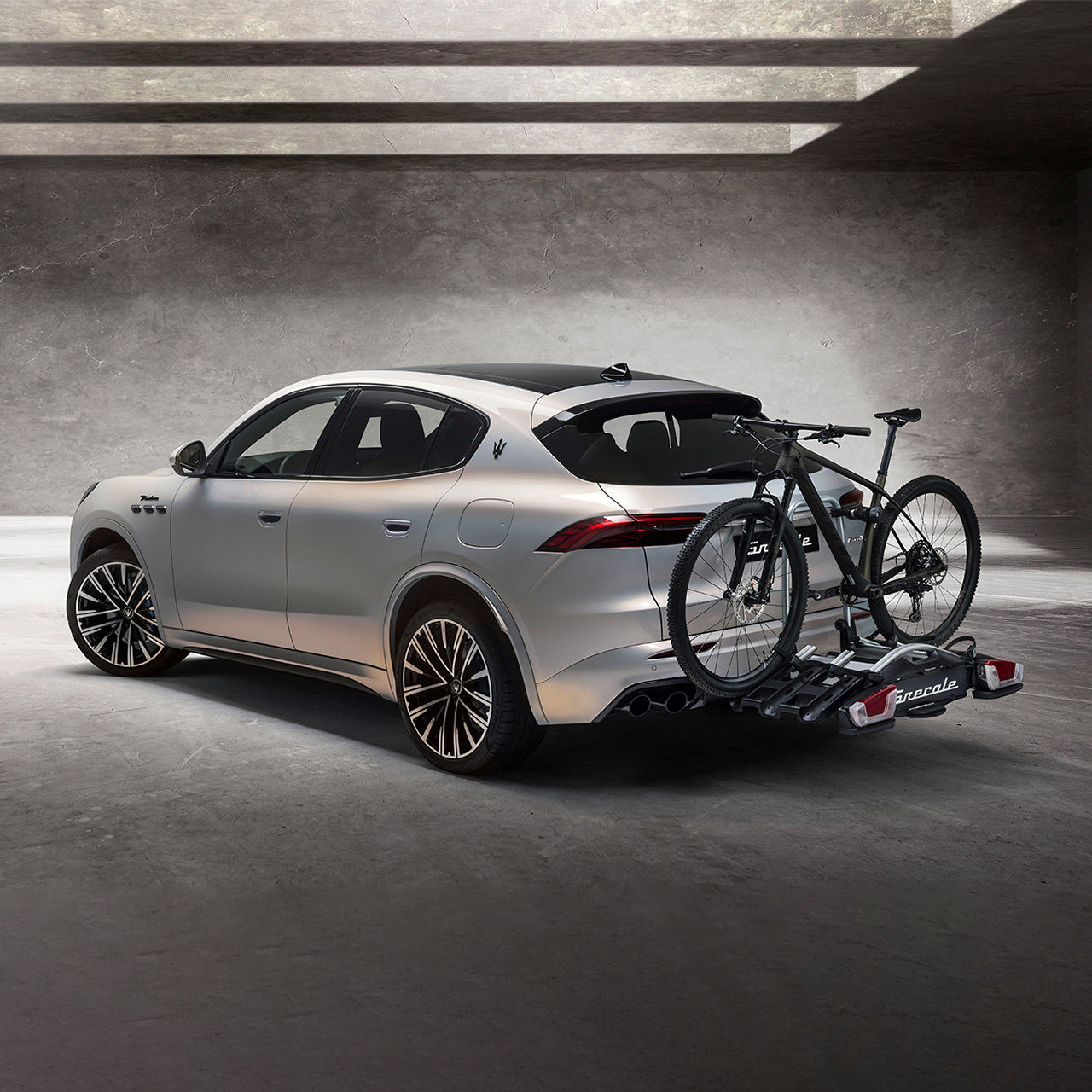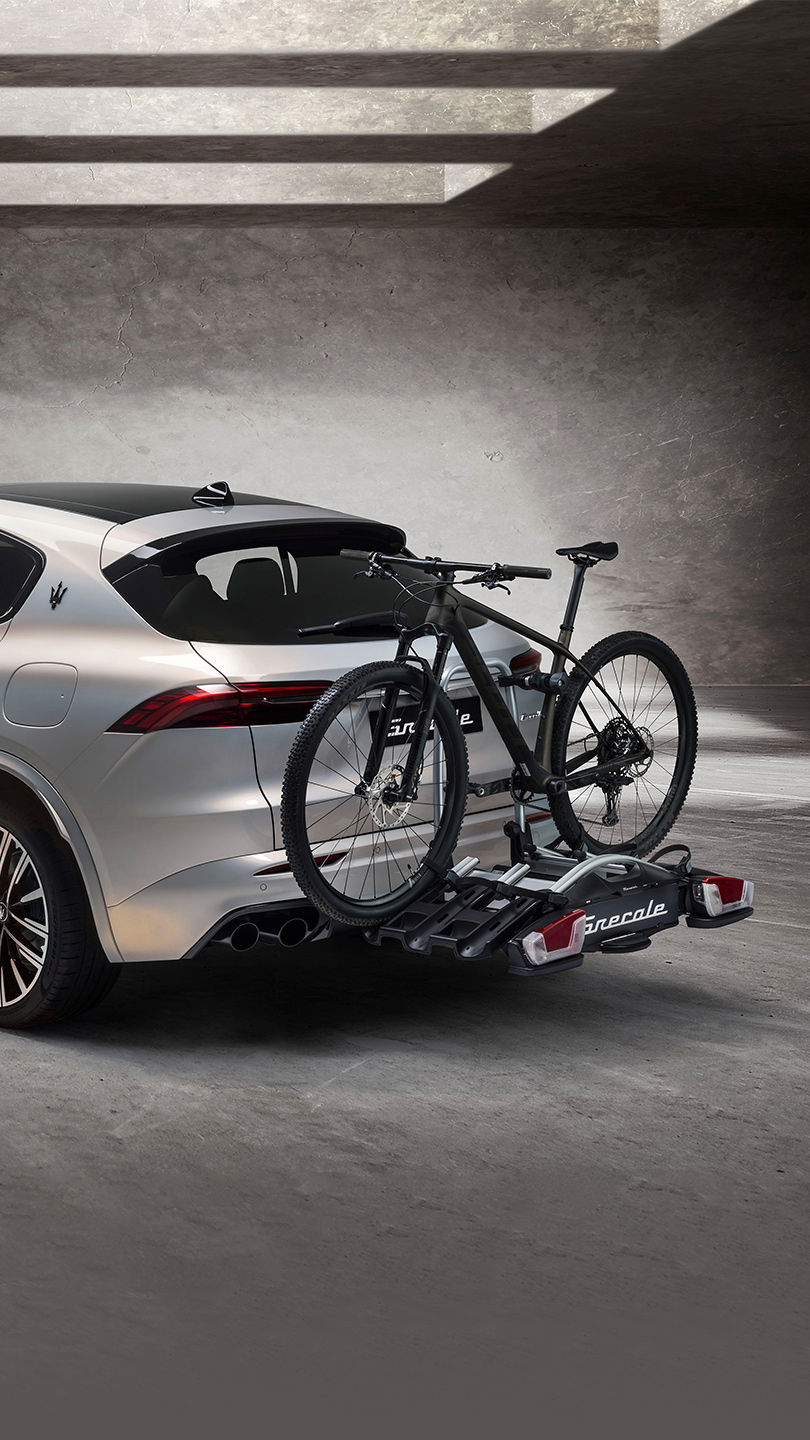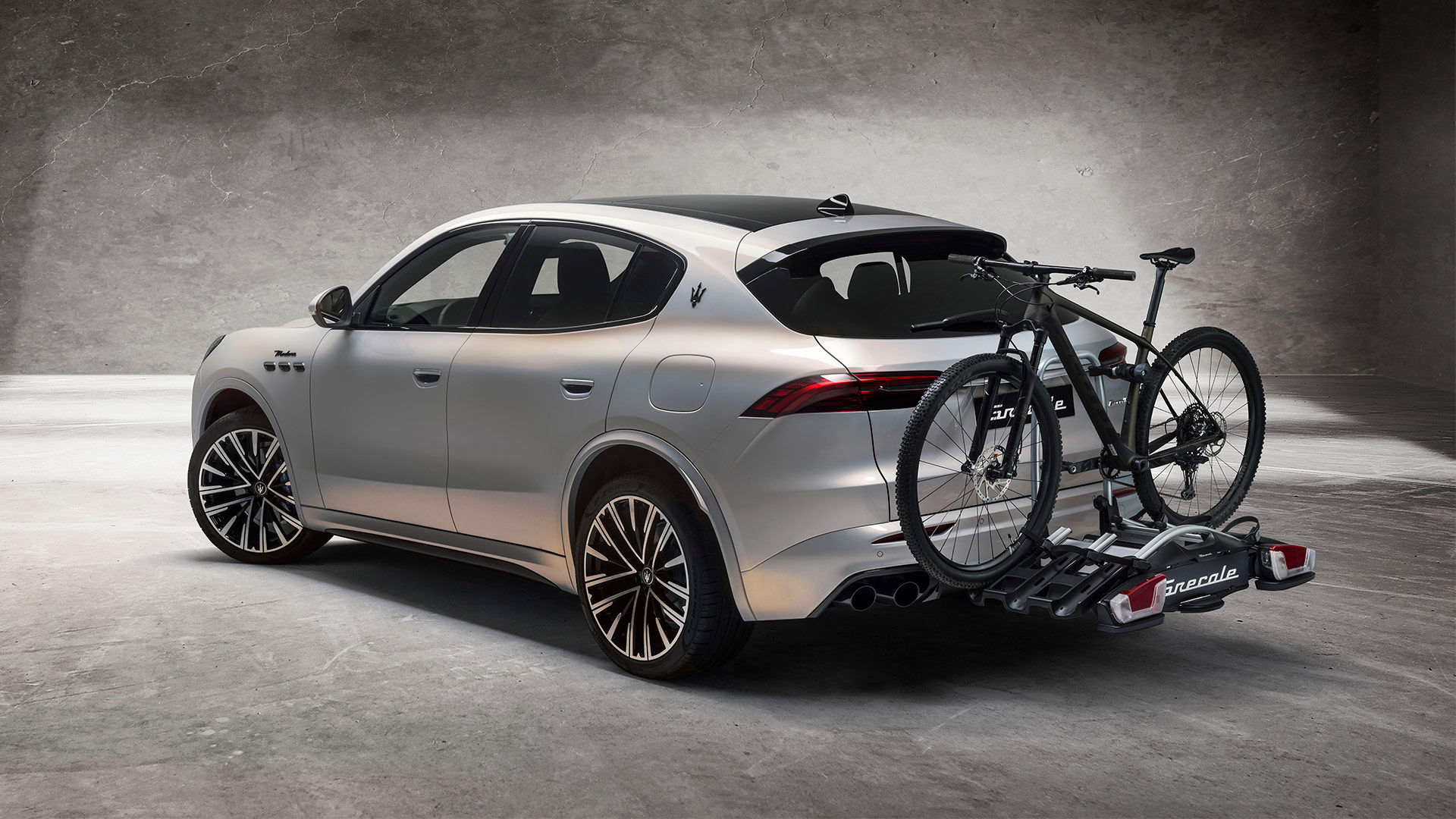 Towbar Mounted Bicycle Carrier
Compact, light and easy to use, the Towbar Mounted Bicycle Carrier lets you load up to three bikes and transport them securely. This component attaches to the tow hook and is equipped with a pedal to tilt the bikes outwards so that the luggage compartment can be opened easily.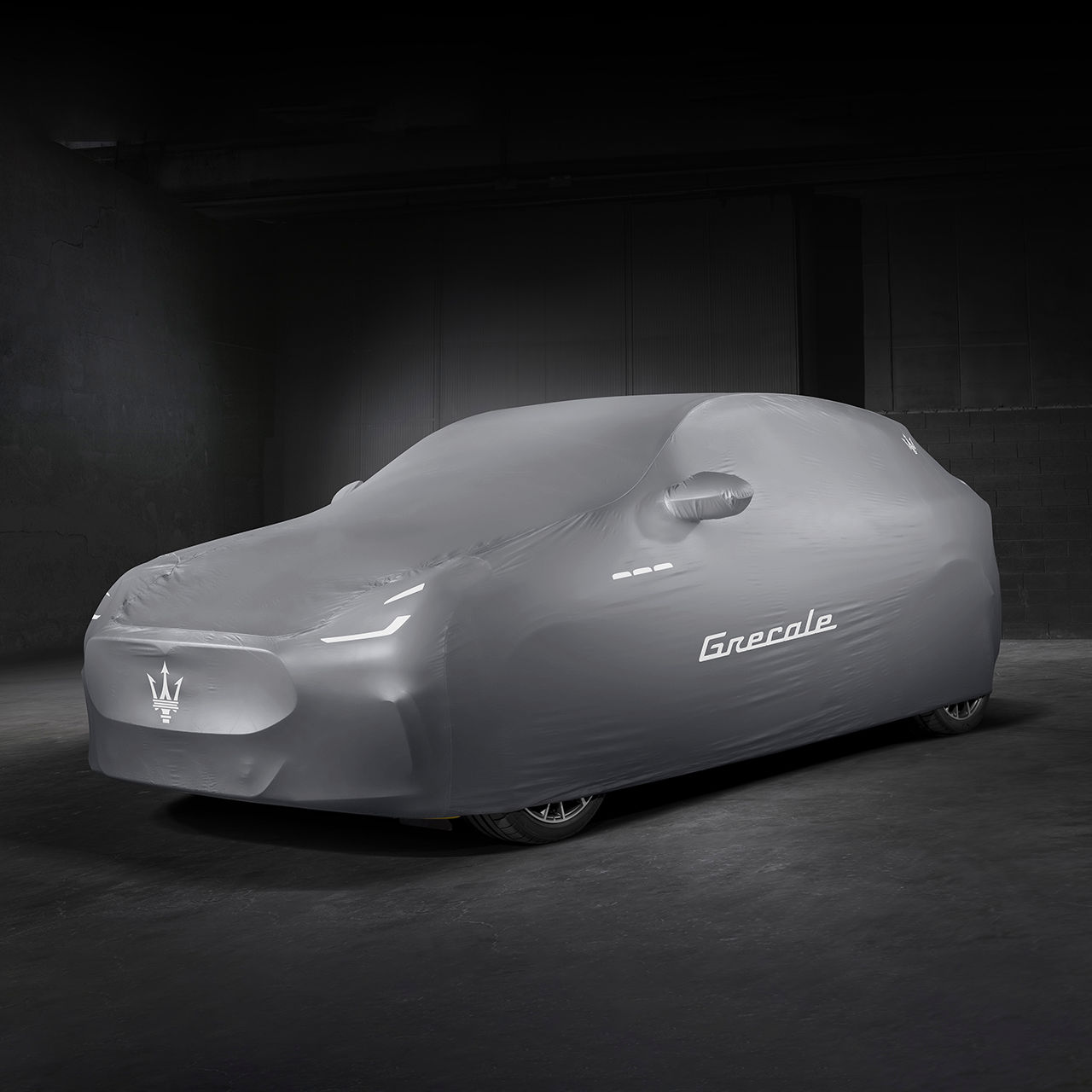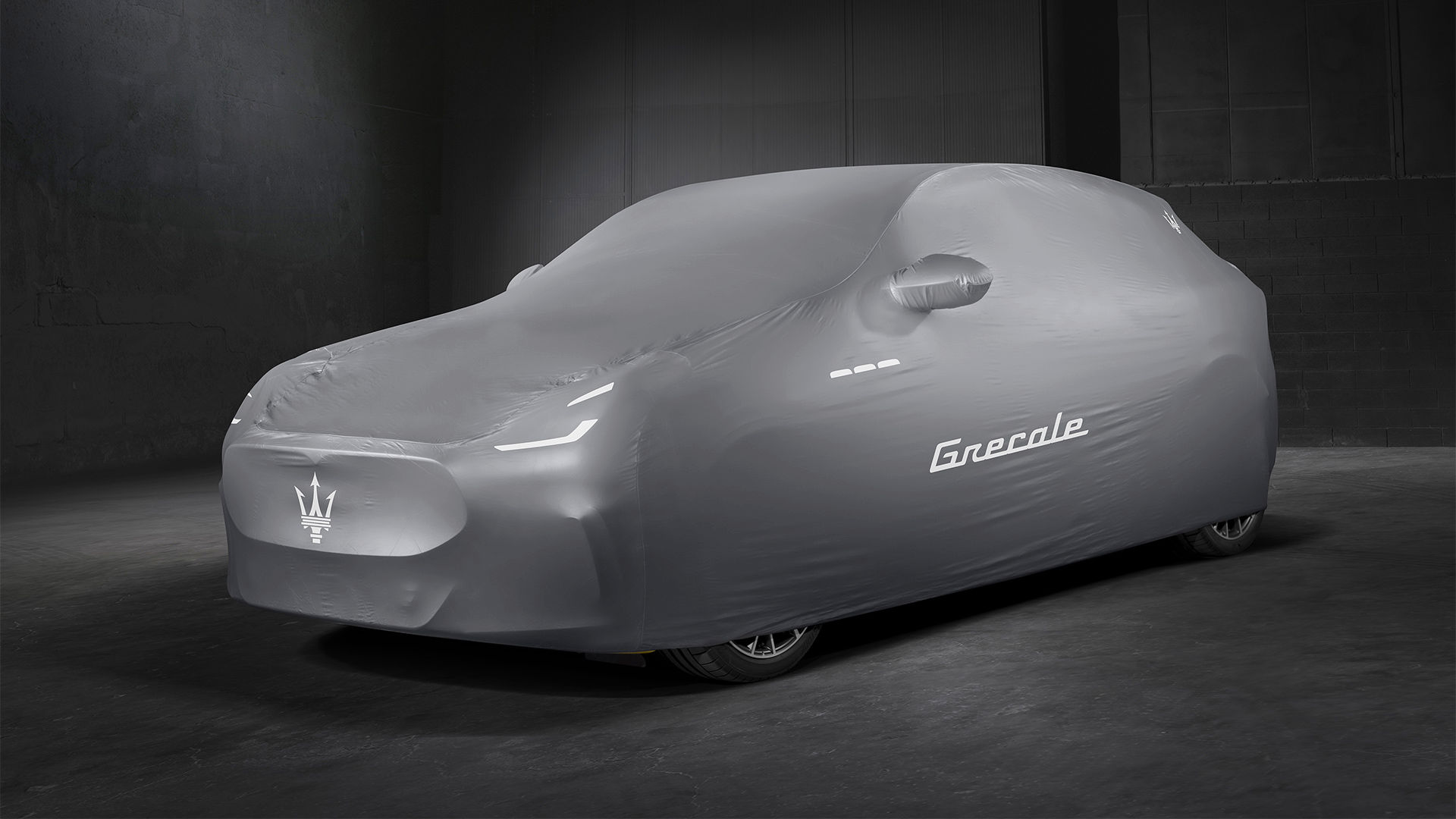 Outdoor Car Cover
The Outdoor Car Cover protects the car from dust, scratches and weathering, and at the same time enhances the daring yet harmonious lines of the Grecale. Waterproof, breathable and elastic, the cover features a minimalist design, customised with contrasting design cues on the headlights and side vents, and embellished with the wording "Maserati" on the rear.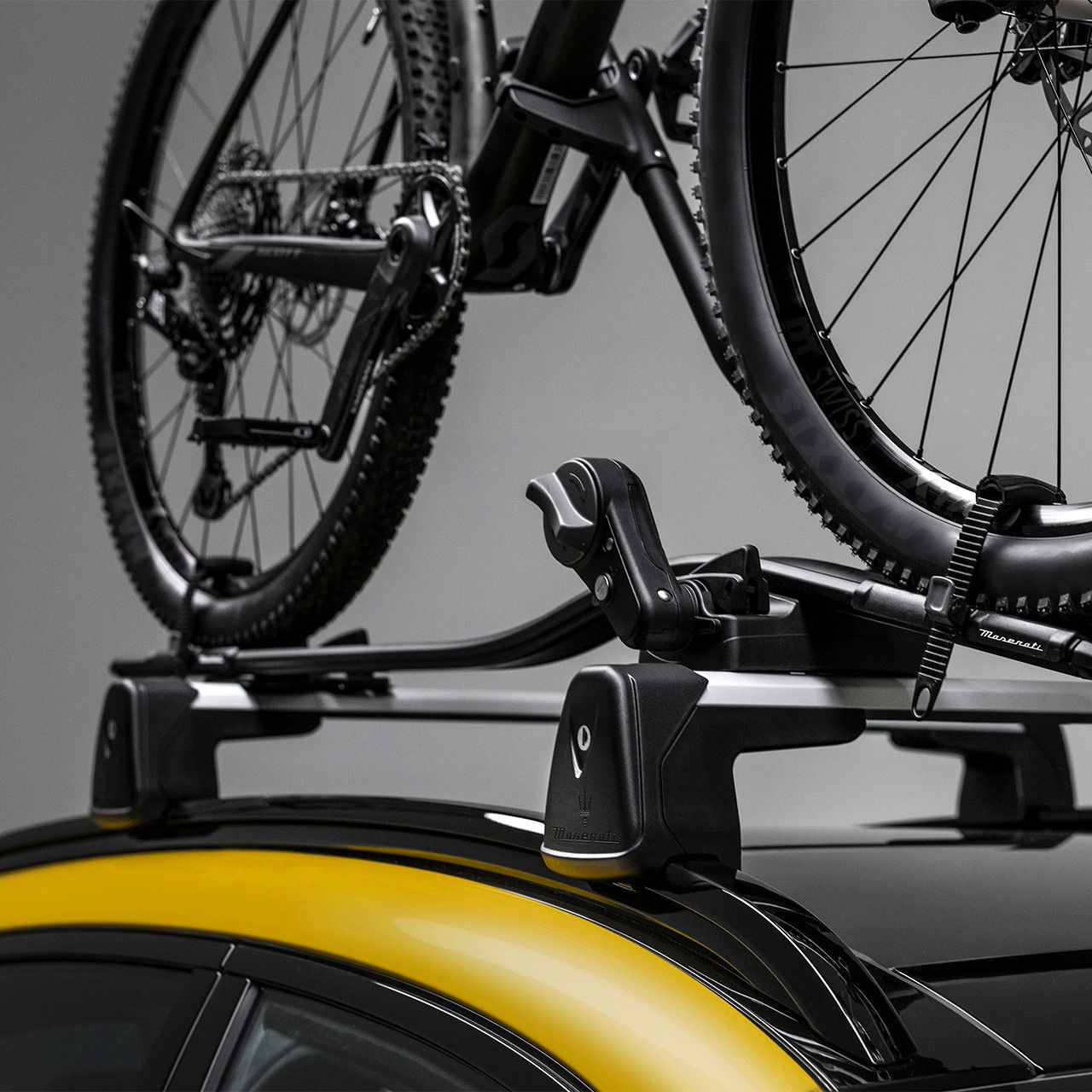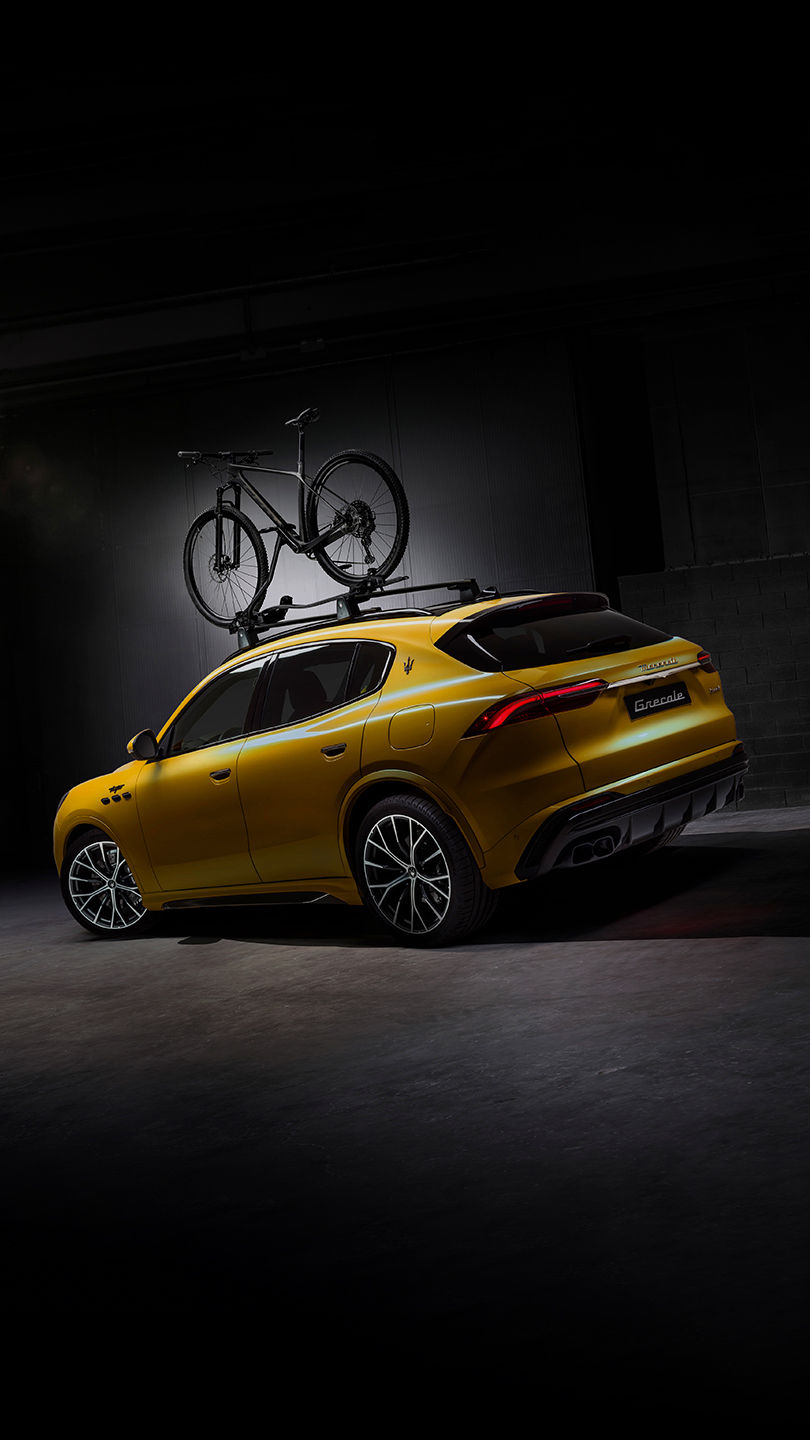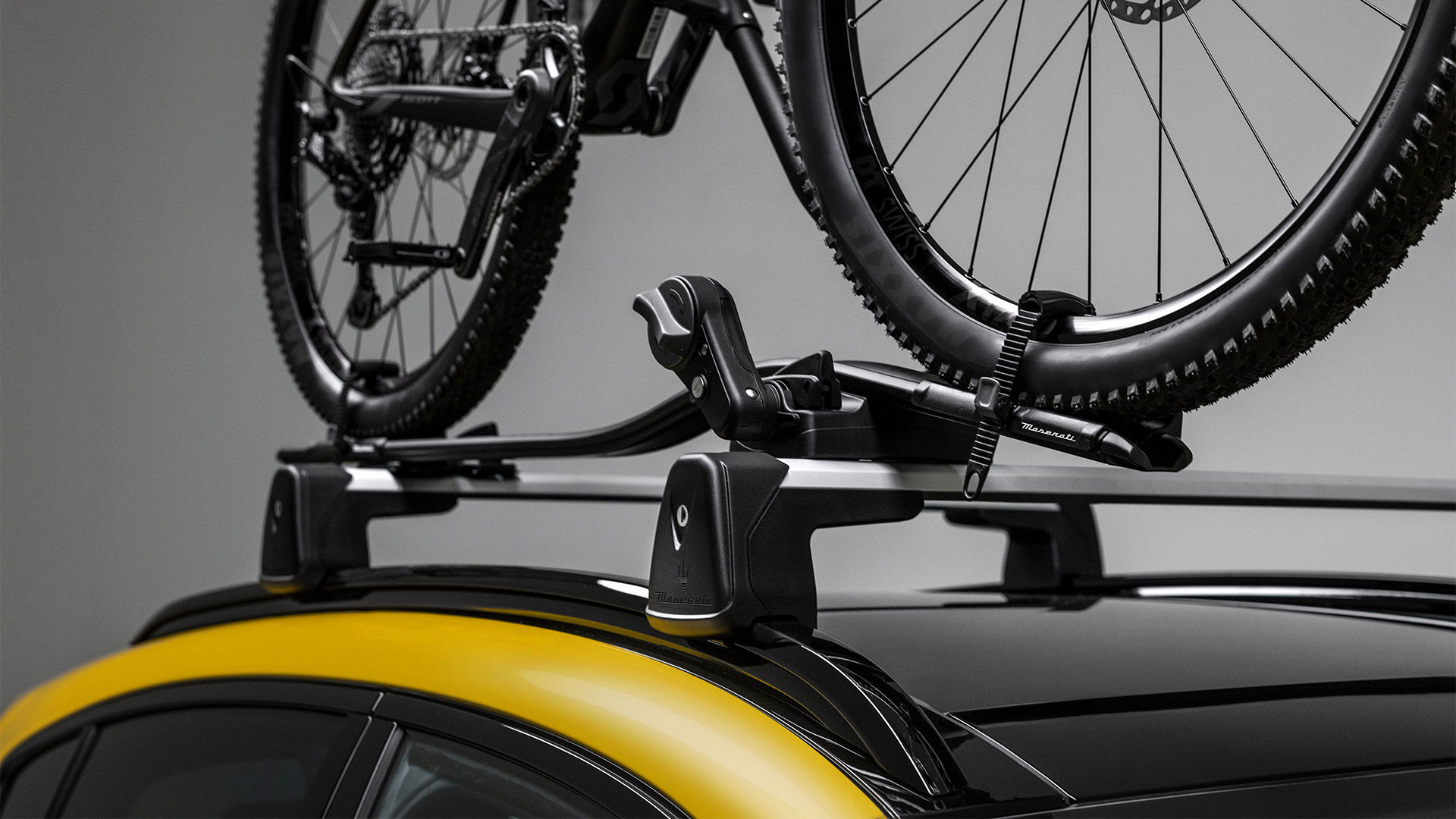 Roof Bicycle Carrier
The Roof Bicycle Carrier can be attached to the roof bars, and is extremely practical and lightweight, enabling a bike to be transported quickly and safely, without any risk of damaging the car or the equipment. The special system design keeps the bike in position through three locking devices: one on the frame, equipped with a padded clamp, and two on the wheels, with an adjustable diagonal quickrelease strap.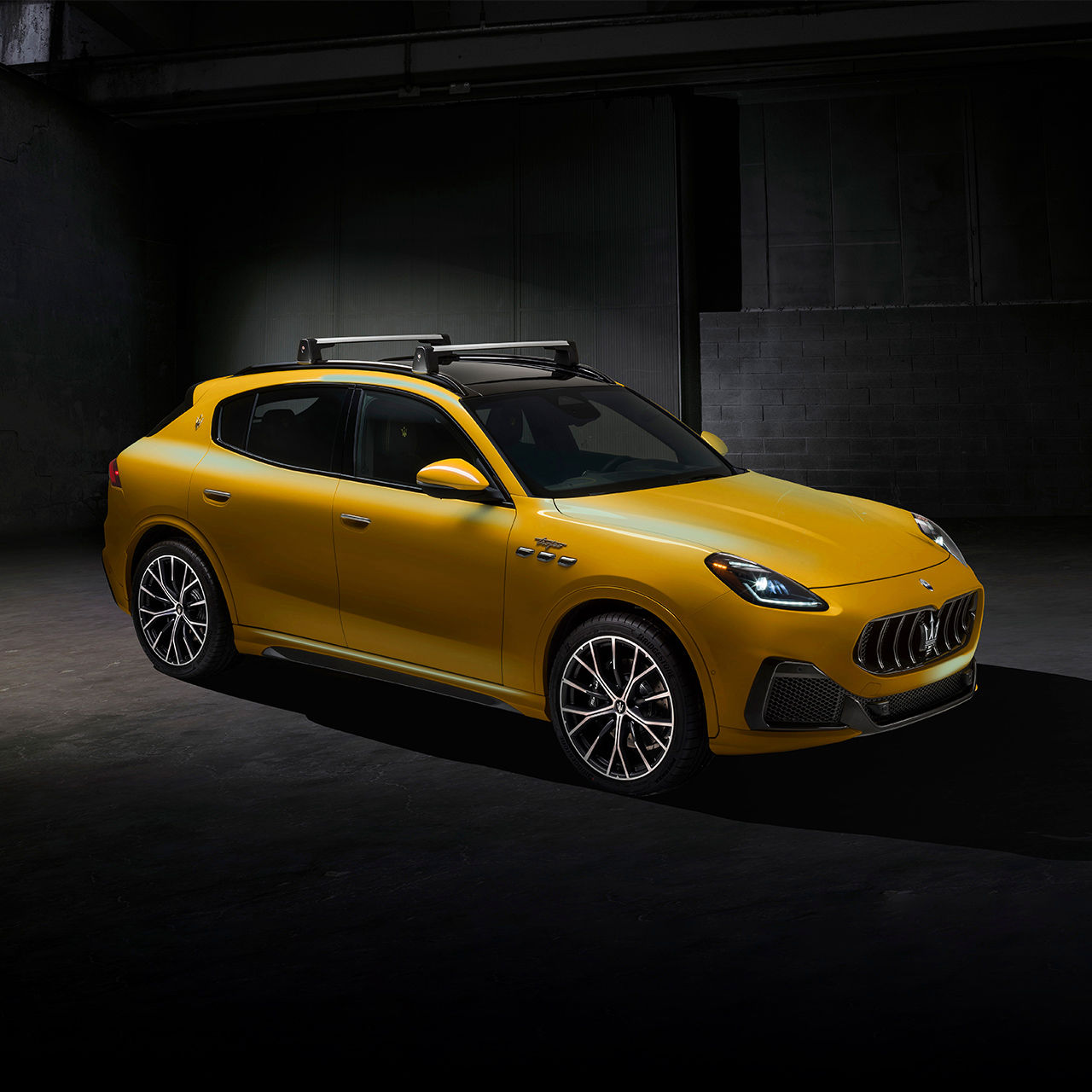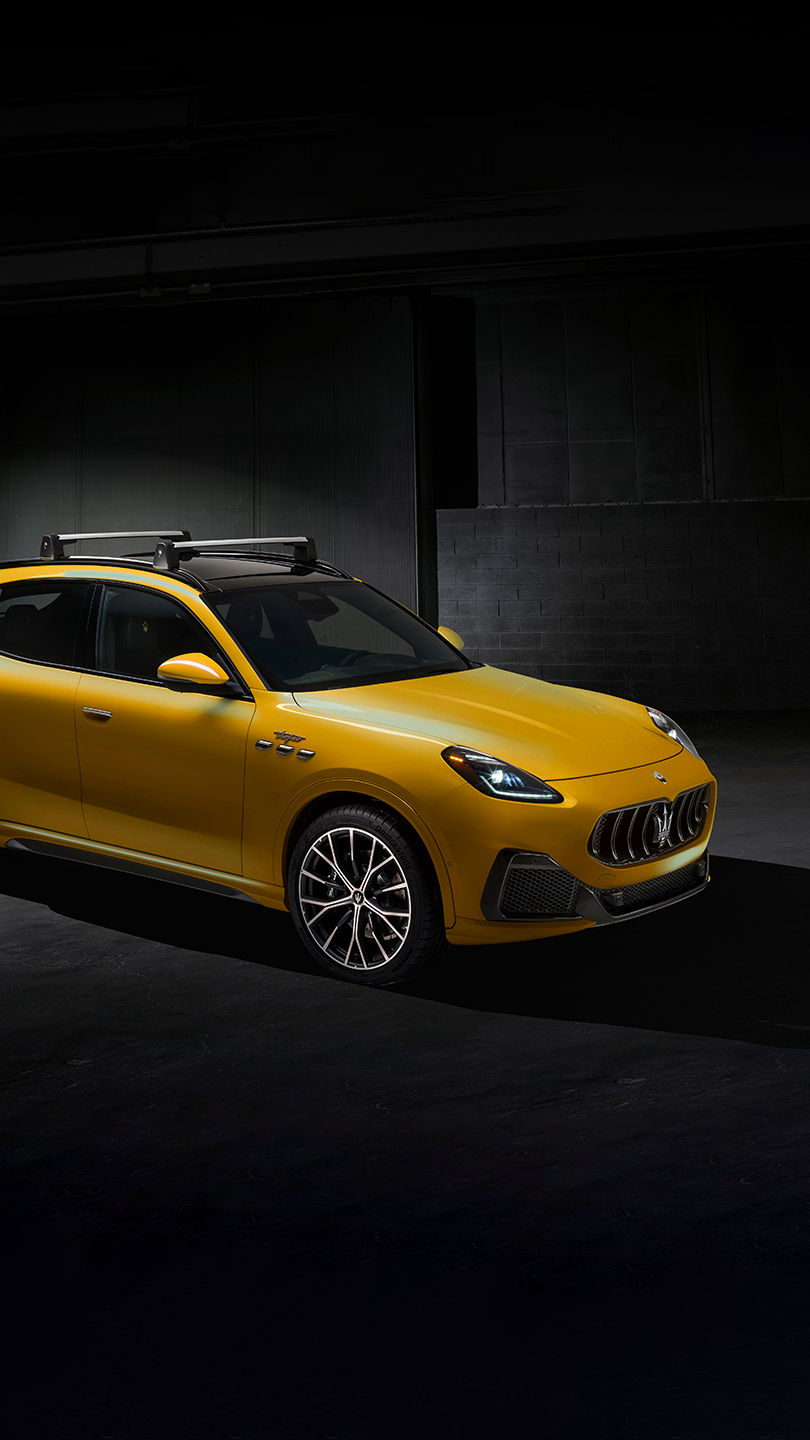 Roof Cross Bars
Roof Cross Bars are an essential element for installing the right equipment for trips and sports outings, with a low profile which stays close to the car roof: Roof Boxes, Ski Carrier, Bike Carrier. The bars are made of aluminium and the rail anchoring system is fast and simple.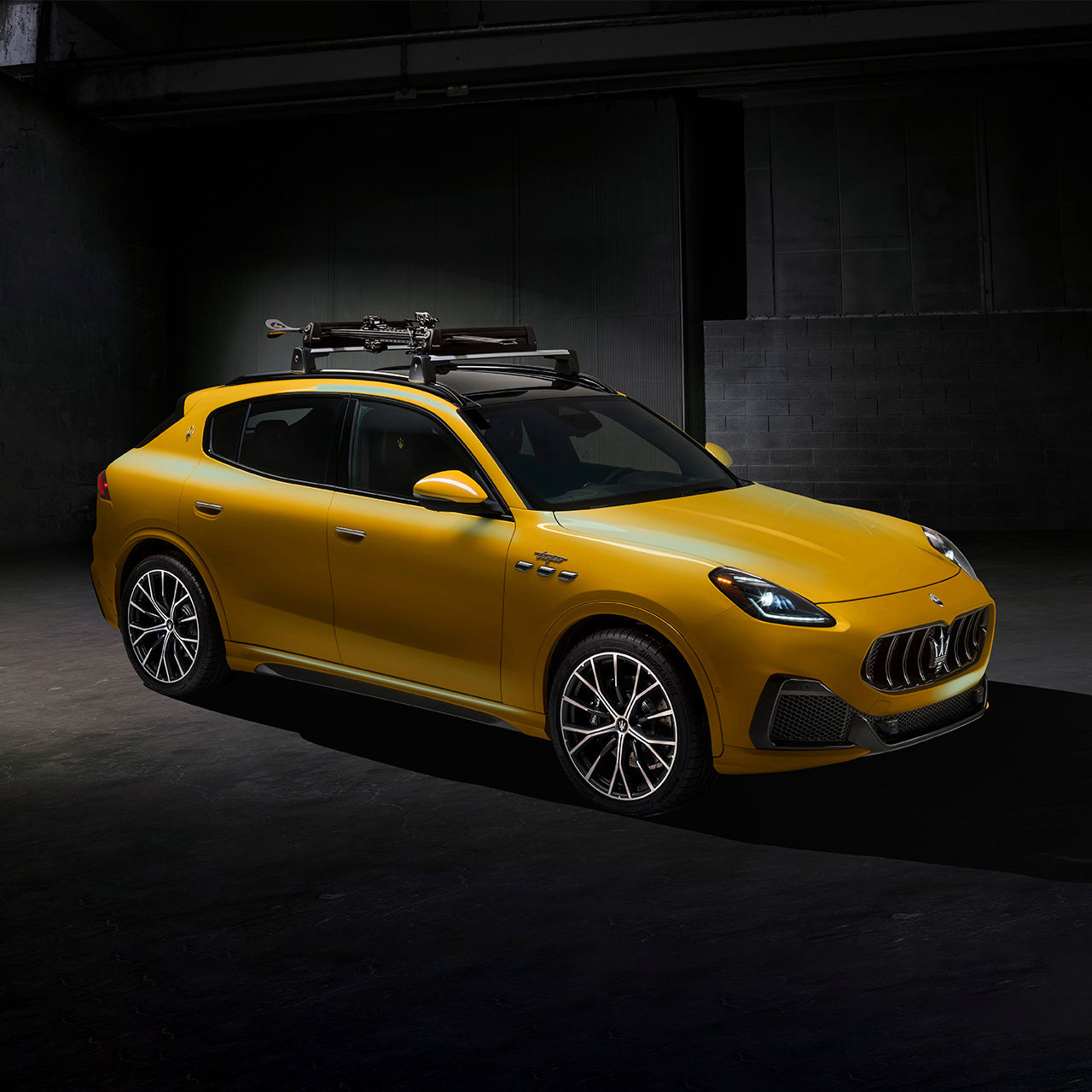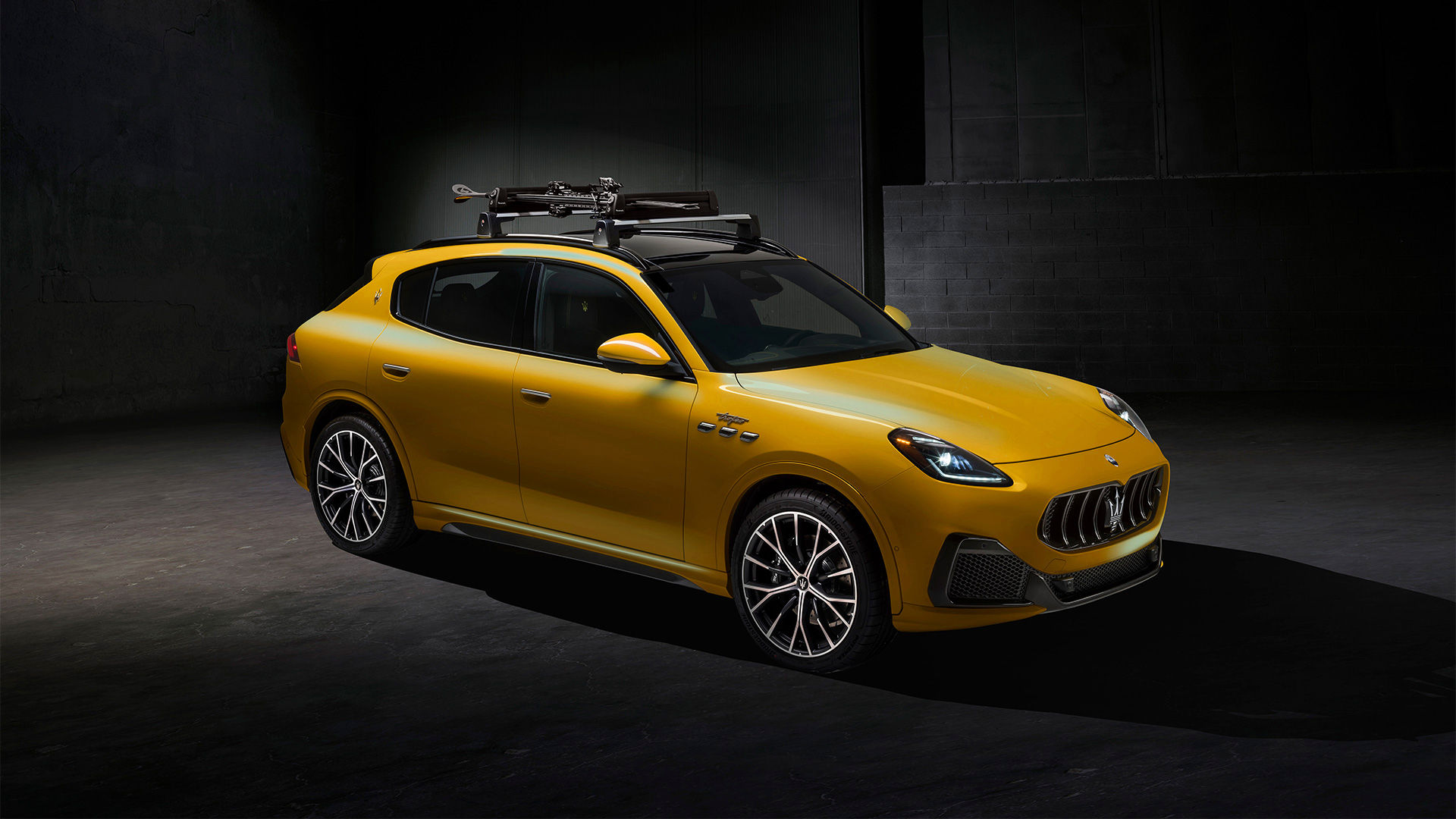 Roof Ski & Snowboard Carrier
The Roof Mounted Ski & Snowboard Carrier makes loading and unloading easy, and does not force you to stretch to reach the top of the roof, letting you slide the equipment towards the outside. Opening is made easy thanks to large buttons, which can even be operated while wearing gloves, whereas the surface of the bars is padded to avoid damage to the equipment. Made of aluminium and featuring an aerodynamic design, the system can carry up to 6 pairs of skis or 4 snowboards, and is equipped with a lock.