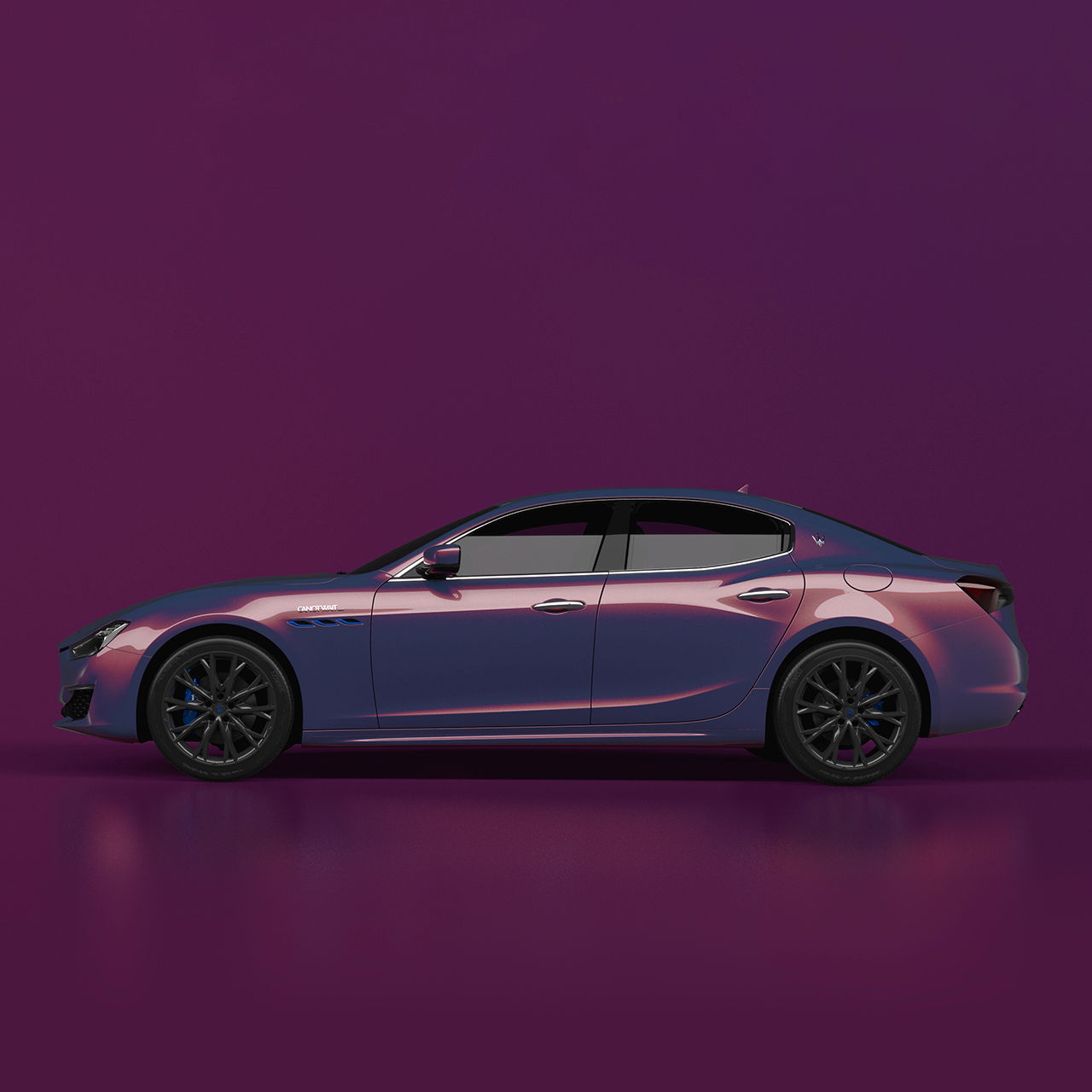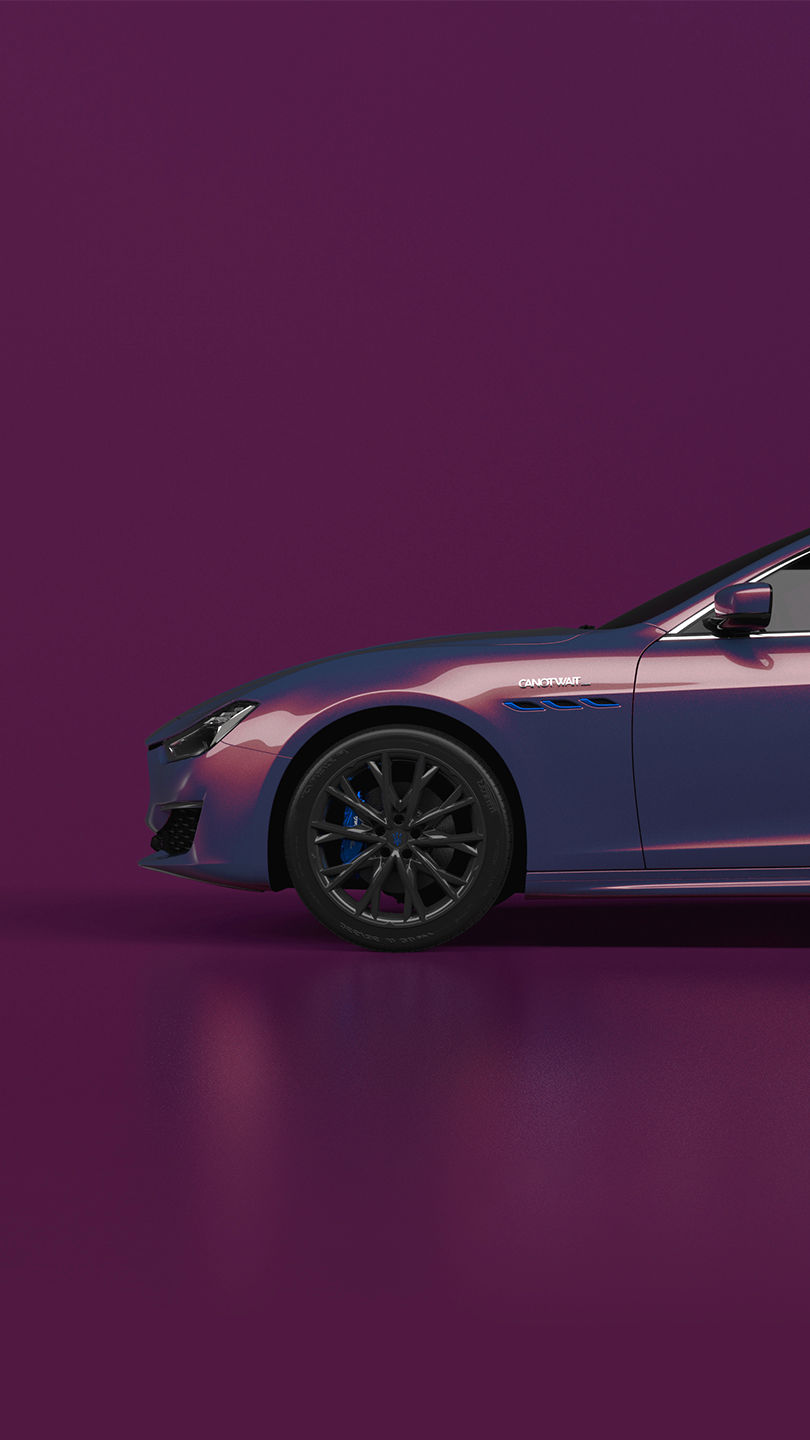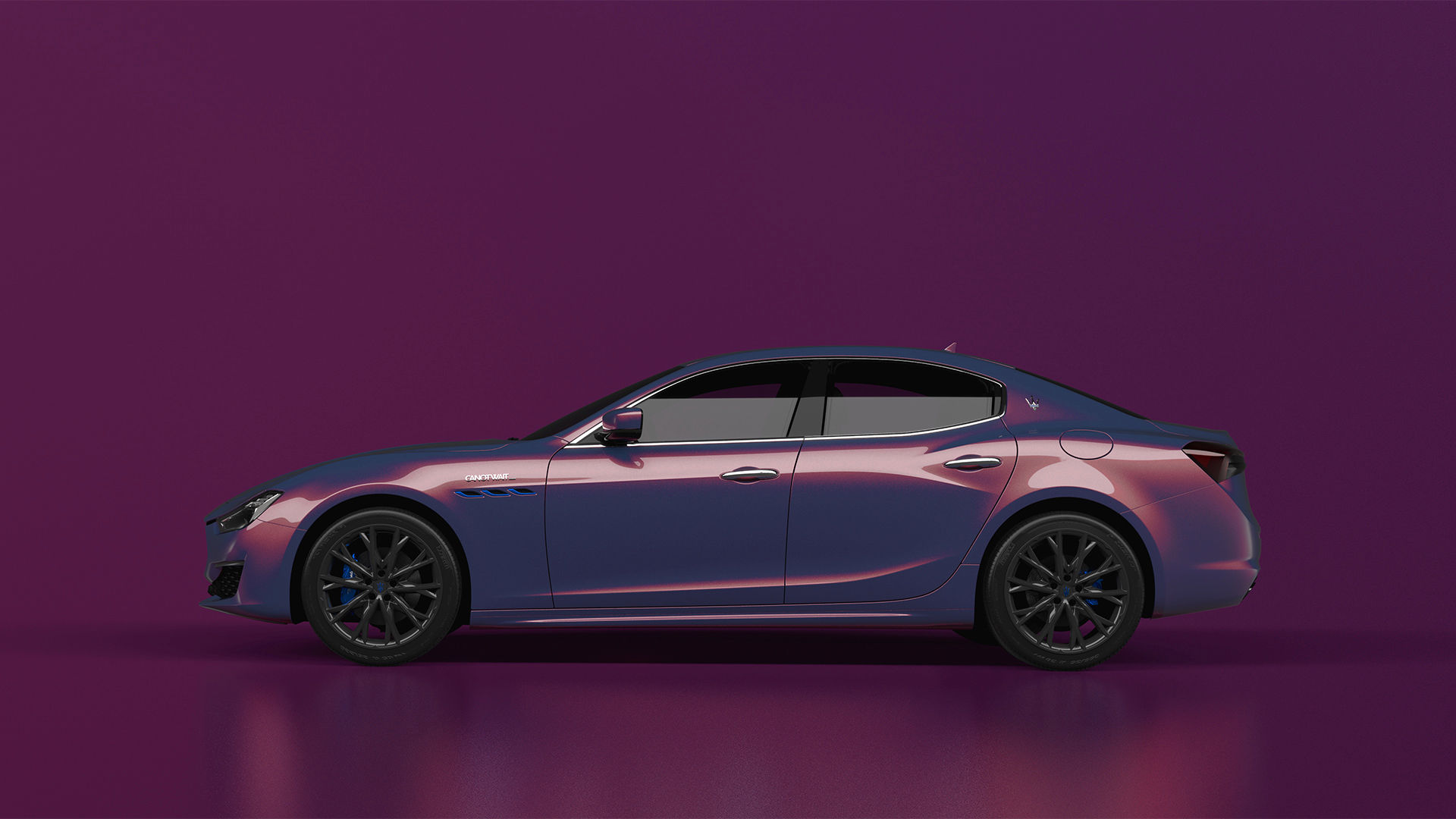 EXCLUSIVE EXTERIOR PAINT
This particular shade was selected not only for the colours longstanding association with the idea of luxury and exclusivity, but also to add a feather-light touch of mystery and rarity. One can hardly find a better way of representing the extraordinary union between a young and daring streetwear fashion brand and the audacious spirit of Maserati.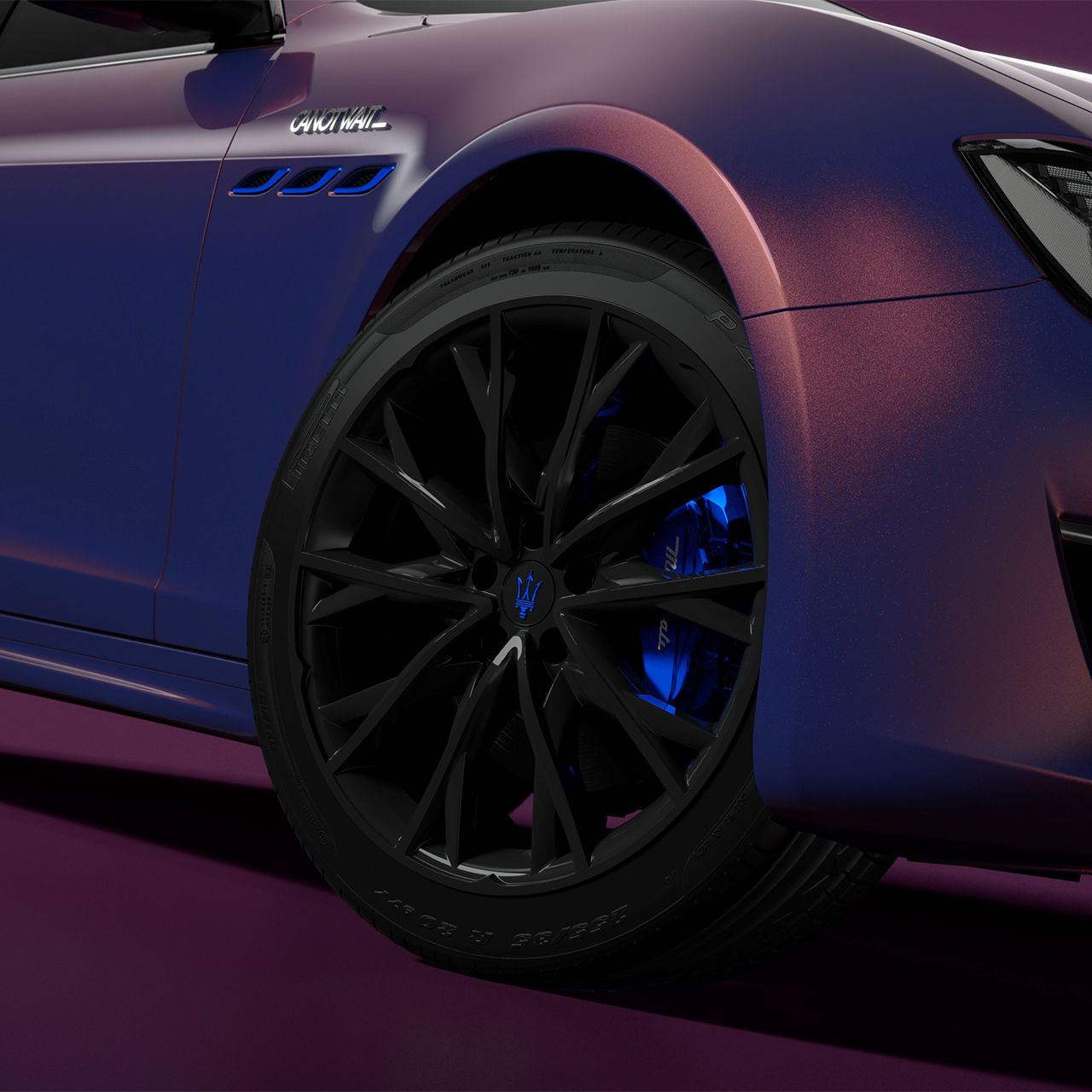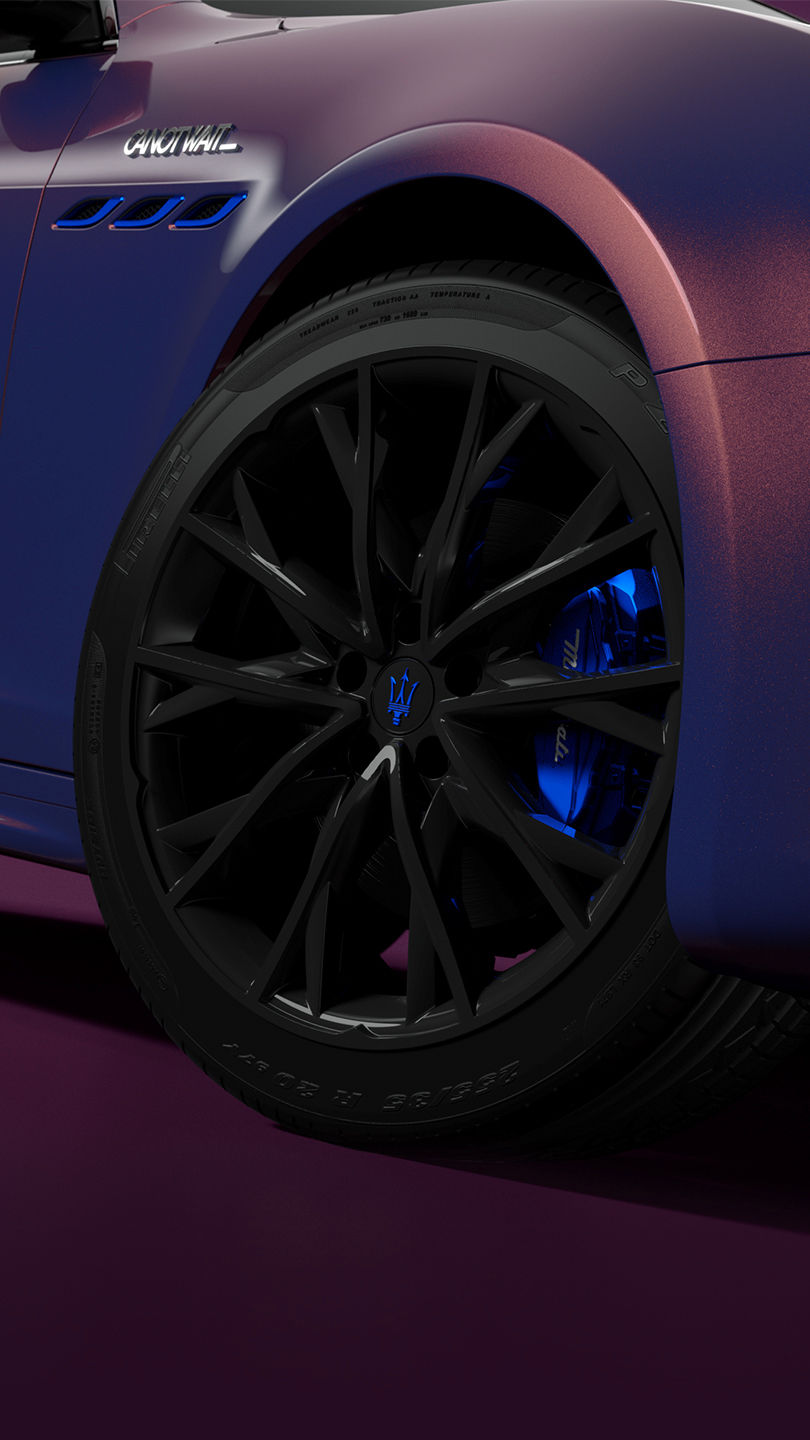 TESEO 20" WHEELS
To complete the exterior look, Ghibli Hybrid Love Audacious is fitted with Teseo 20" Wheels in Dark Miron, which are also available in the Maserati Fuoriserie catalogue.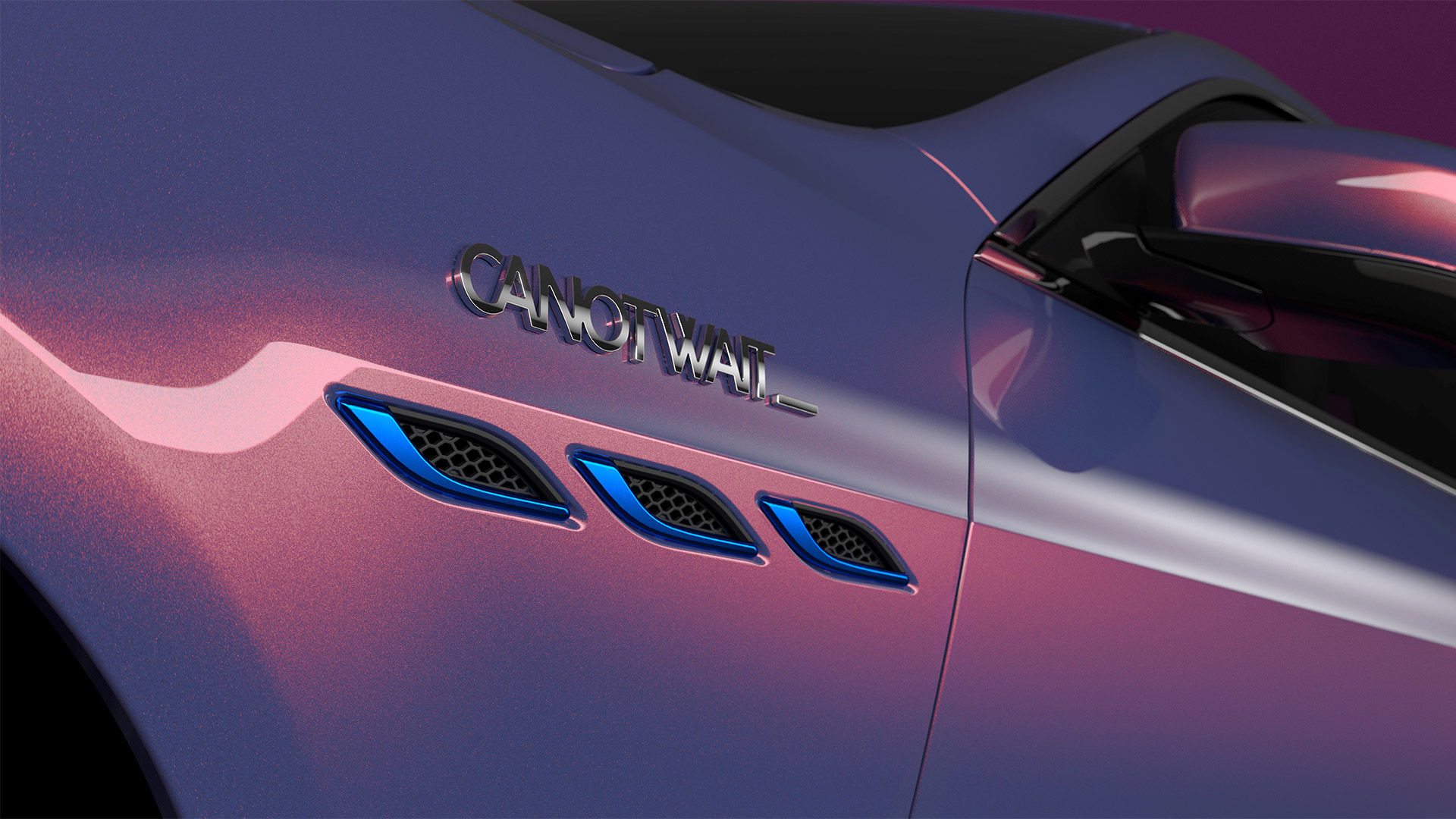 CANOTWAIT_ BADGE
The unique car wears two customised badges from CANOTWAIT_, one on the exterior side of the car, just above the symbolic Maserati air vents, and the other internally, to emphasize even more exclusivity.